Are you interested in:
1. Biological sciences and research?
2. Traveling to beautiful and remote areas across Australia?
3. Learning about lizards?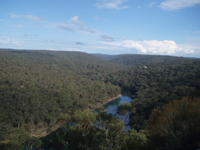 If your answers are "yes", then you might want to participate as a volunteer in this high quality research project.
I am looking for someone that is:
1. Highly motivated
2. Responsible and committed
3. Available to work in the lab and/or the field to participate in my study on "EVOLUTION AND FUNCTION OF VISUAL SIGNALS IN LIZARDS".
This involves:
1. Field trips (1-2 weeks long) to collect data about the behaviour of lizards and habitat characteristics
2. Lab experiments to stage male-male encounters and film the behaviour of lizards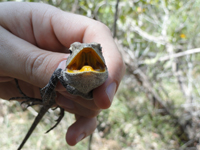 Volunteers would be unpaid, would need to pay for their own accommodation while in Sydney and make their own way to Sydney. Also, volunteers can use this experience as an internship for their studies and use data collected from the project in a write-up for any course requirements.
If you are a science lover and fulfill the requirements, then don't hesitate to contact me through my e-mail address:
marco.barquero-arroyo@students.mq.edu.au
Marco D. Barquero
PhD Candidate